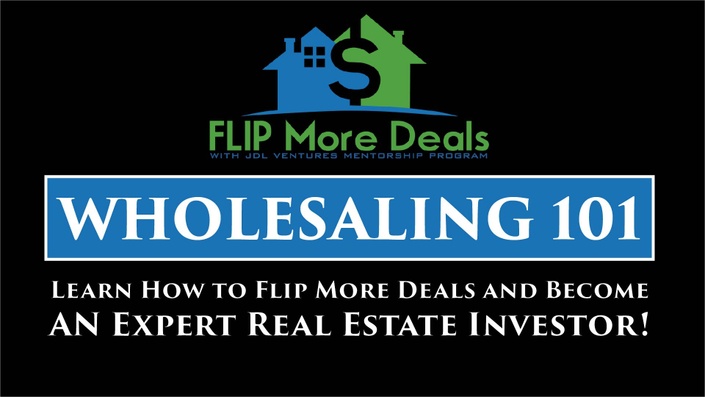 Wholesaling 101
Learn How to Flip More Deals and Become an Expert Real Estate Investor!
OVER AN HOUR OF VALUABLE CONTENT
Doug Beck covers the four essential steps to effectively getting a wholesale real estate deal under contract. Below is a brief outline of the topics covered in this course:
Before you start running, you need to learn to walk the right way. Mindset is everything, because everyone wants to become successful but the reality is most people are not ready to be successful. It is more than a dream, or image, it is hard work, dedication, and a constant reminder that all the hard work will one day create success and freedom in more ways than just financial. Getting your mindset right is the FIRST step to SUCCESS!
Identifying Deals:
There are a few ways that we teach to find deals; Online, Offline, and through your Network. Online: We take you through the steps and processes that we use, because they work for us and they will work for anyone. No one is too big or great to use Zillow.com, it is actually one of our GREATEST TOOLS, and we will provide a Zillow Reference Document to help you use it the same way. Have you ever wondered how Google makes their money? Using simple keywords for marketing in certain areas will have leads constantly coming in, and we will show YOU how to get set up to get new leads every day!
Offline: Although everything is more technological in todays age, traditional offline will never go out of date. We will show you a few tips and tricks that will have you seeing deals on the road everywhere you go when you are not at home. We also use a method of sending letters through mail to a list of homeowners whom are all possible leads. There are public lists available to investors, providing homeowner info from inherited properties, tired landlords, second homes, pre-foreclosures, etc. These are exactly the motivated sellers we are searching for, and we'll show you how to get THEM calling YOU!
Network: Have you ever heard the saying, "Your NETWORK is your NETWORTH!"? This is more true in Real Estate investing. Everything we do must be to create and build relationships, because they will be calling you one day with a deal and asking you to help them wholesale a property, increasing your ability to make PROFIT from properties you never found in the first place. Facebook is a huge social media platform, and it can also be used as a tool to connect and find deals, so why not use the connections you already have. Relationships are KEY, and we will take you through creating the right ones!
Analyzing Deals:
So now that you found a property, what do you do with it?! We will walk you through the process of finding the current value of the property through local market comparable's, which is basically a method of determining a properties value compared to recently sold properties similar in size and details. There are a few tools we use to do this, one being Zillow again, as well as the MLS (Multiple Listing Service), and a few other methods. This will do a few things, give you the estimated value after it is repaired, as well as calculating what you are able to offer to get the property in order to make a PROFIT! We'll go through those steps to get this section right and avoid making mistakes, or losing money.
Negotiating Deals:
Now don't be scared when you hear the word negotiating, everyone has had to start somewhere. Just know it is more about mindset than skills. The more you go through the process and become confident in your numbers and how you got them, use those numbers to show why you got to your offer and what you can and WILL be offering! We'll show you how to negotiate with the seller, but the first and most important part to this is building a relationship and building rapport with the homeowner. Understand their situation and make conversation to get to know them, this will make it easier to turn negotiating into a conversation and then it becomes easier for everyone. We'll take you through a few tips and tricks to getting better and negotiate like a PRO and even provided a few BONUSES!
Putting Deals Under Contract:
Now that the seller has agreed with you on numbers, it is time to bring in the contract that gives you the right to market and sell the property. This part is important because as we emphasize, there is NO RISK if you set up your contract correctly. You ARE NOT taking ownership of the property, you are CONTROLLING the property. We provide you with all the contracts you need with all the contingencies and stipulations that will take all the risk away, giving you the ability to remain confident during the transaction and getting your FIRST property SOLD. Now, depending on the situation of the property, there are a few options you can take in what you will do to FLIP the property. We will show you all the steps to take once you get the contract signed, and with only a few hours of actual work, you are 90% DONE!!
Your Instructor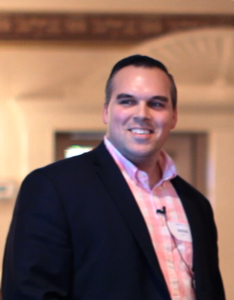 In early 2014, I made the decision to become a professional real estate investor and while I did in fact make the decision, I significantly underestimated amount of focus and time needed to make my dream become a reality. That said, my journey started on a part-time basis (like most), juggling my full-time job & family commitments with building my business in real estate investing. I am proud to say that over the course of about 18 months, I successfully built my real estate investing business, JDL Ventures from nothing to a multiple 6-figure business that has continued to grow over the past year!